Learn to Fly in San Diego!
Learning to fly in San Diego is exciting! Begin your journey today to achieve your dream and receive your Private Pilot's license. There is nothing more thrilling than taking to the skies! Remember when you first received your driver's license, and the absolute sense of freedom you received from being able to hop in the car and go anywhere you wanted? The freedom of flight is unequivocal, and has to be experienced first-hand to truly understand. Jump in the cockpit today and begin your journey!
Among the many advantages to flying in San Diego is the weather. With an average of 266 days of sunshine every year and average lows and highs of 49°F and 76°F in the winter/summer respectively, San Diego county is often considered a pilot's dream.
San Diego is home to several airports, including San Diego International, Ramona Airport, Oceanside Municipal and McClellan-Palomar Airport.
TRAINING
Types of Pilot Training
Whether you're interested in flying professionally or as a hobby, you've come to the right place. Choosing the right flight school can be daunting, especially if you're new to aviation. Before you randomly select your flight school based loosely on their yelp reviews, it's smart to understand the type of flight training available to you. Aviation is expensive and time intensive, and you're far better off attending a training center that meshes well with your learning style, so you don't end up wasting tens of thousands of dollars. To put things simply, there are two primary types of flight schools, defined by their FAA designations: Part 141 and Part 61. Practically speaking, Part 141 can further be divided into two of its own categories, but each "Part" refers to the legal obligations of a specific school, and how the FAA will regulate that school. Separating flight schools into three categories within two differently regulated models is advantageous to you as the student. These training systems can be very different, and cater to different goals and personality types.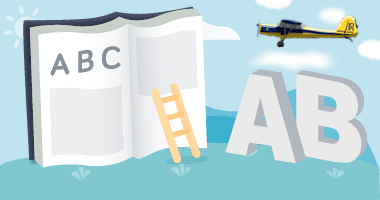 Curriculum Based
Part 141
Part 141 schools, such as ATP Flight School, are regulated and audited by the FAA. These schools create a precise curriculum which is approved by the FAA and is utilized by all their instructors to ensure standardization across all students and instructors. Generally speaking, you can walk into any part 141 school across the United States, and receive a similar experience…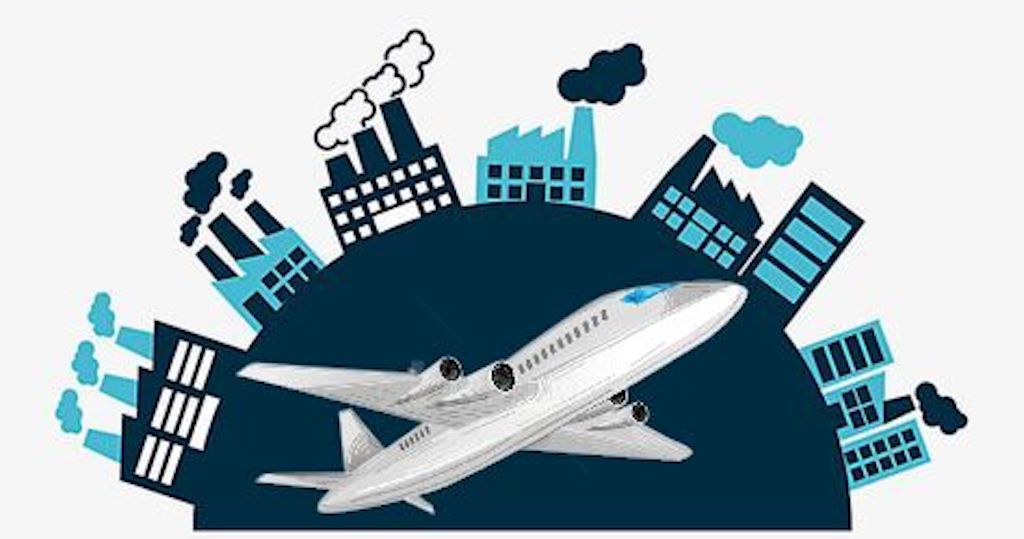 Pilot Factories
Part 141
If Part 141 schools aren't for everybody, who are they best suited for? Fantastic question! Part 141 schools cater to younger people who have little or no experience in aviation, want to build a career as a pilot, and are used to classroom style teaching. Consequently, most Part 141 schools can be found filled with college students who are working hard to launch…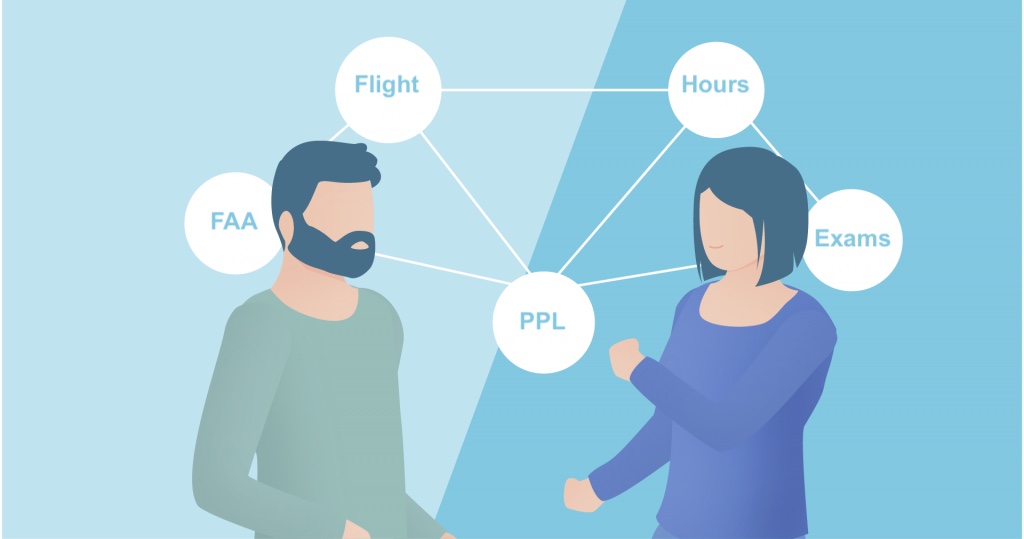 Student Based
Part 61
Do you prefer to learn at your own pace? Do you learn best with a hands-on approach? Do you excel in an environment that enables you to succeed despite your personal limitations? Part 61 schools are usually the opposite of Part 141 schools. Part 61 schools prefer to focus on each individual student, allowing you to learn at your own pace…
Part 61: What's the Catch?
Part 61 schools are not without their faults. The smaller nature of Part 61 schools means their budgets are tighter, and that usually affects their fleet. Many Part 61 schools will utilize older aircraft to reduce costs. For some this could be considered a negative, and it is when certain schools attempt to slash costs further by cutting corners on maintenance. In these cases flying can become incredibly unsafe; however, most Part 61 schools take pride in their fleet, and will perform all required maintenance in a timely and organized manner. At these schools, an older (well maintained) fleet can actually benefit you as the student, since the older planes can be flown at a reduced cost…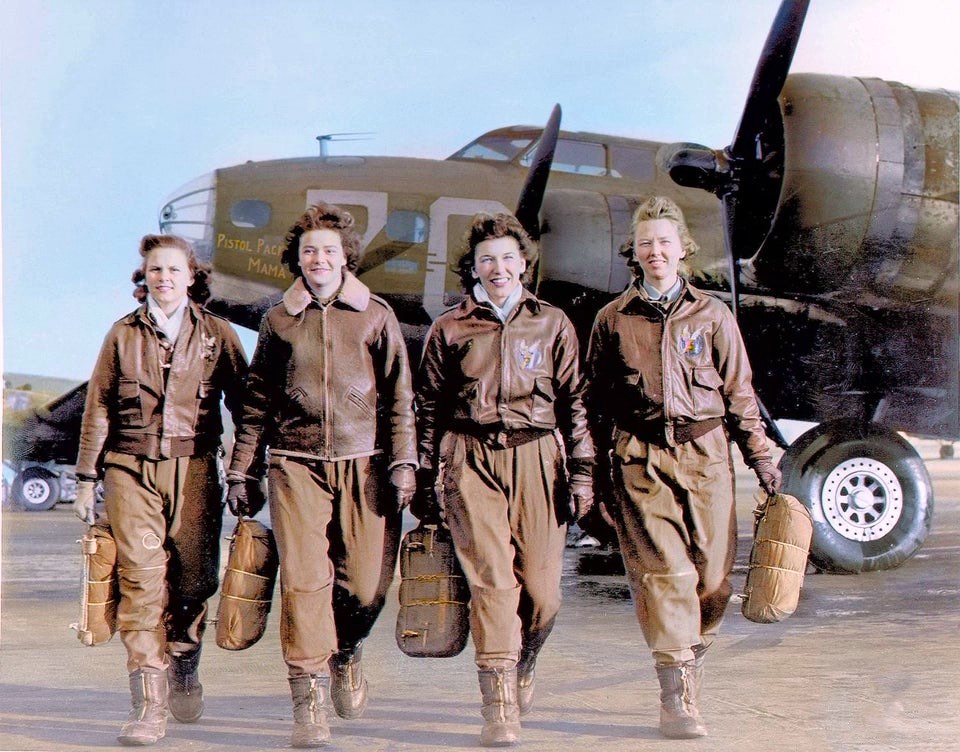 FLYING CLUBS
What's a Flight Club?
There is a another, less obvious option for the savvy student pilot. Flying Clubs are businesses that require monthly or annual membership fees, which help keep the club operating effectively. As a member, pilots have access to a wider variety of aircraft than what is available at most flight schools. The best part is that Flying Clubs are home to many independent flight instructors waiting to help you earn your pilot's license. Generally speaking, flight clubs provide aircraft rentals at discounted costs to you, the student. Additionally, flight instruction costs will remain the same, or be slightly lower…
BEST 
So What's the Best Bet for Me?
Not sure which option to pick? We get it! There's a lot if info here, and it can start to become overwhelming and confusing. So we'll give you our recomendations based on the fundamental differences.

Part 141
Try a Part 141 school if you are young, your personality matches the requirements listed earlier, you want to fly commercially, and money is not a problem.

Part 61
We'd recommend a Part 61 flight school if you want to save a little money, learn at your own pace, reduce some stress and receive a hands-on approach.

Flight Club
Finally, find a flight instructor at a flying club if you want to save money, fly maintained planes and learn in the way that's adaptable to your personality.
Depending on your circumstances, a flying club could be a great option, as it offers all the benefits of a Part 61 school and few of the drawbacks. The key concern with a fliying club is in finding a quality instructor; otherwise, your training experience there can be just about as good as it gets.
Training
What Will My Training Look Like?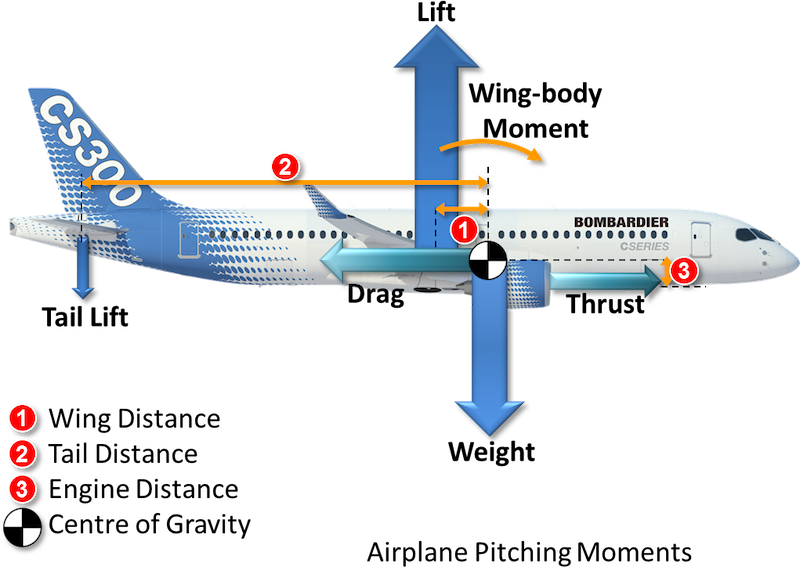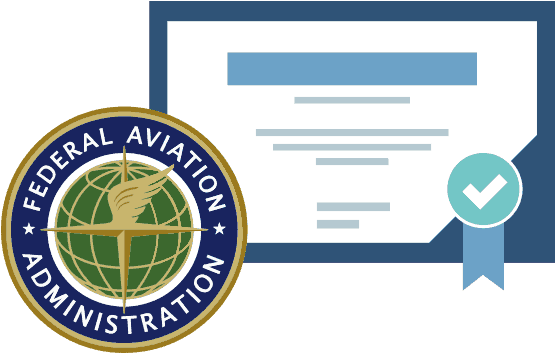 2-5 Flights per Week
Training Time
The more often you fly, the less time your training will take. If you can only commit one day a week to train, each week you will have forgotten some of what you learned prior, and your training will be a game of two steps forward, one step back. The minimum amount of flights per week we recommend is two, which ensures that you are progressing with each flight. Three or four times a week is exceptional, and your training time will be further reduced. Flying every day is unnecessary and may actually hinder performance for some students. We recommend no more than 5 flights a week, followed by a couple days to rest and relax.
40 Hour Minimum 
FAA Requirements
In order to obtain your PPL (Private Pilot's License), every student must satisfy the same basic FAA requirements. It's important to note that every student learns differently, and every student trains at a different pace. Some students may complete their PPL in a minimal amount of time, while others take significantly longer. In order to complete your PPL, the FAA requires a minimum of 40 hours of flight time. However, the current national average is 50-60 flight hours.
Challenges
What are the Biggest Challenges? 
For most PPL students, the most challenging aspects of their training are, by far, radio communications and landings. Let's briefly explore these topics at a fundamental level.
LiveATC
Radio Communications
For comms, we recommend purchasing an app called LiveATC from the Apple App Store. This app will allow you to listen to controlled airspace and hear how pilots and controllers communicate with each other. Listening to this on a regular basis will significantly reduce the amount of time it takes for you to competently communicate on comms.
Practice makes Perfect
Landings
When it comes to landing, unfortunately there's no substitute for practice. It takes hours of practice and hundreds of landings to really get the feel for how to land the plane. There are certain steps that can be taught on the ground, but much of it is the feel you experience when you're in the moment.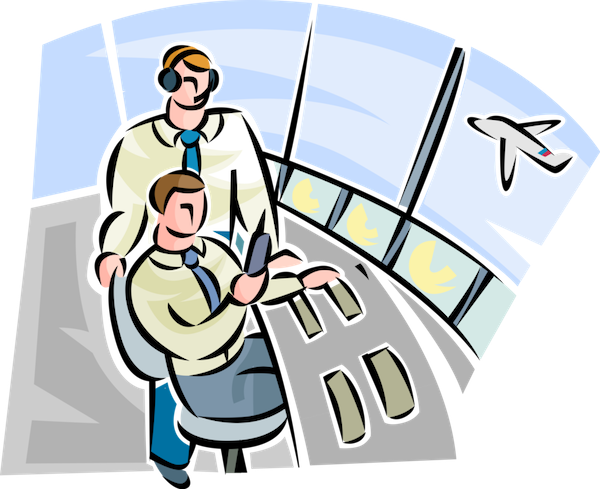 Steps
Flight Training Steps
Most Instructors break down training into the following steps:
1. Introduction Training
Learning to fly straight and level, climbs and descents, shallow banks. On average, this portion of the training takes anywhere from a couple days to a couple weeks.
2. Basic Maneuvers
Learning to fly basic maneuvers such as slow flight, turns around a point, steep turns, etc. This can take anywhere from a few days to a couple weeks.
3. Pattern Work and Landings
Learning to land and work the traffic pattern. This stage of training varies wildly from student to student, and can take anywhere from a single week to a couple months.
4. First Solo Flight
Once you can safely land the plane and communicate on the radio, you will be signed off for your solo flight. This usually consists of three full-stop taxi-back landings at your home airport.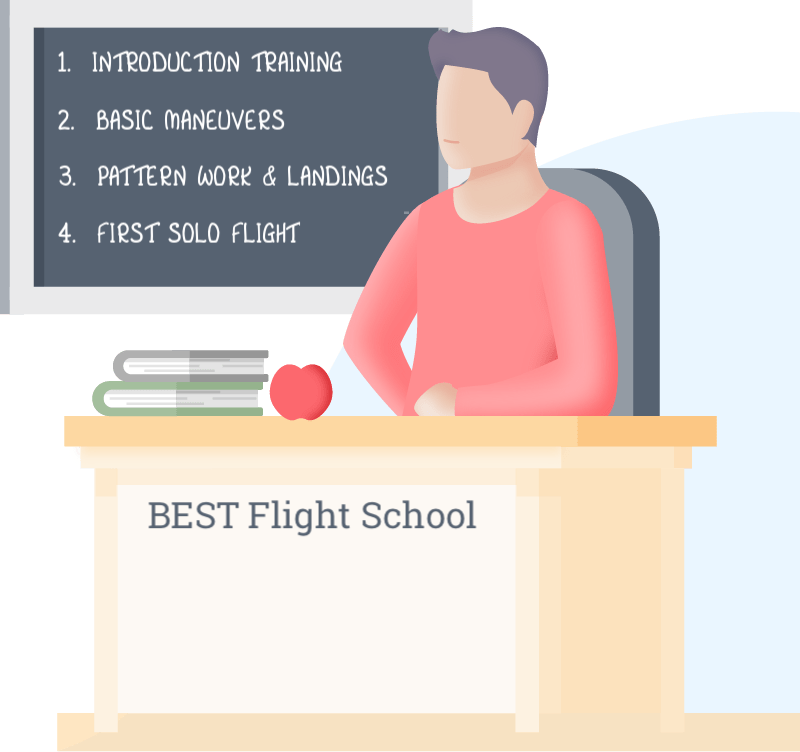 5. Cross Country Training
Once you've soloed, you'll begin work on XC (Cross Country) flights. This is broken up into shorter and longer flights. During this training process you'll usually complete your night XC and landing requirements.
6. Solo Cross Country
Your solo cross country flight is usually actually two flights (occasionally more). The FAA requires a minimum of 5 hours of solo XC experience, so most flight instructors will split that flight time into multiple shorter flights. You'll get the chance to jump into your first solo XC flight once you've completed your XC training with your instructor.
7. Checkride Prep
Once you've completed all your solo flights, finished your night training and taken your written exam, you're only a short ways from taking your check ride. A checkride is broken into two parts: Your oral exam and flight exam. Both parts are administered by the same FAA examiner, sent to evaluate your flying skill and ground knowledge to determine whether you qualify for a Pilot's License.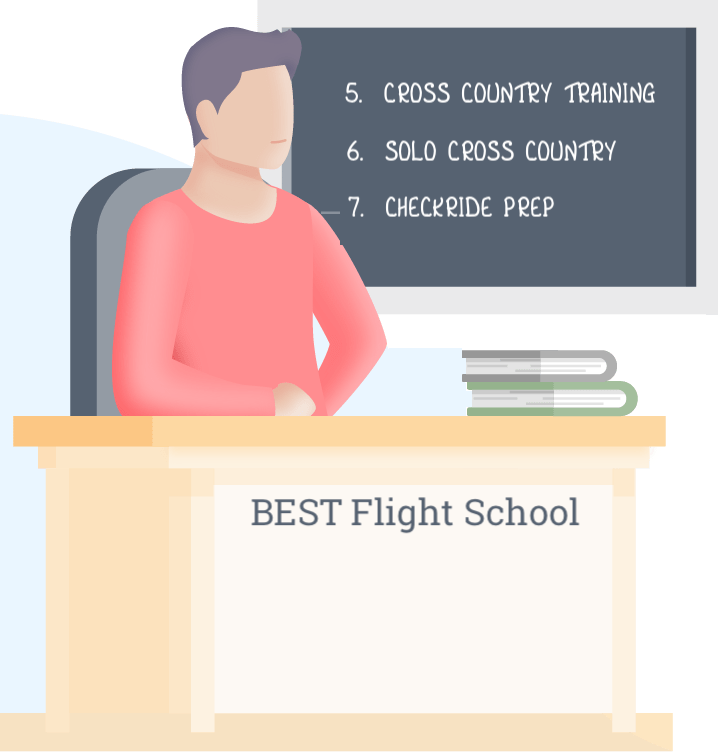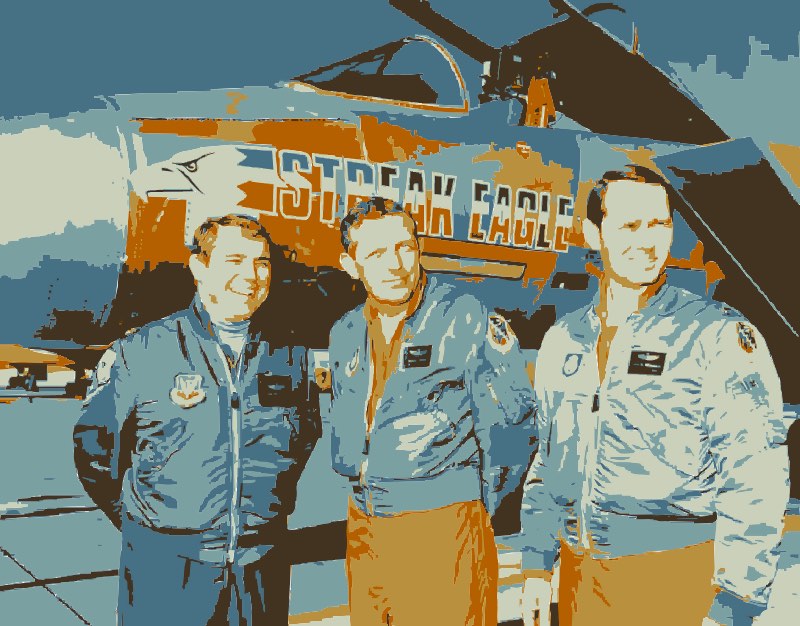 The process of training for your PPL is thrilling and memorable, but it's not all fun and games. Becoming a pilot requires certain personality traits that not everyone has. A pilot must be responsible, self motivated, patient, obedient, creative and more. You must have the creativity to think outside the box and the patience, humility and forebearance to obey all FAA regulations and follow your instructor's commands without hesitation. Flying is inherently dangerous, and any unnecessary risk can lead to damage to your aircraft, or far worse. The risks associated with flying are mitigated by experience and wisdom, and will never outweigh the joy of leaving the ground!
Gear
What Will I Need to Start Flying?
Over the course of your training, some gear will be required. The list below includes those items as well as a few recommendations based on what we've encountered. This list is assuming you are just starting out flight training, with no prior experience, and that your training will be in the most popular training aircraft: Cessna Skyhawk 172.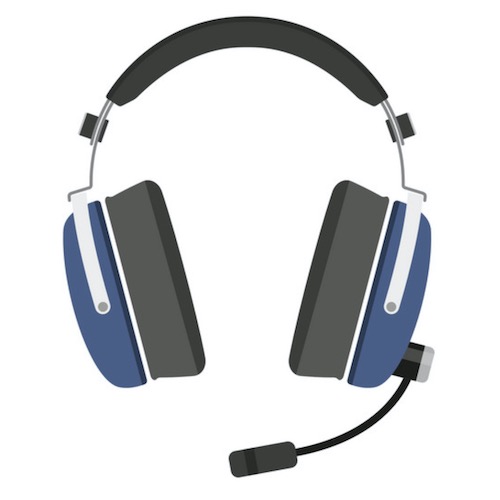 Aviation Headset
There are many headsets to choose from, ranging from the lowest end budget options starting at about $170, all the way up to the top of the line commercial headsets that will set you back around $1,100… [more]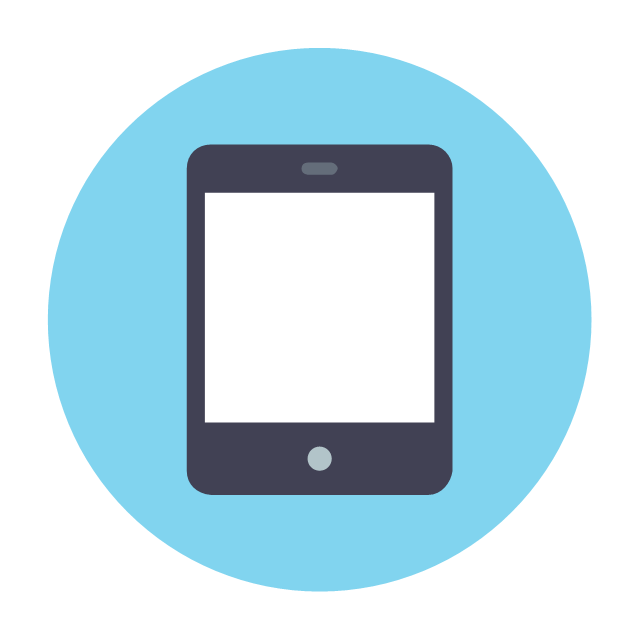 Apple iPad Cellular Version
The resources a pilot uses have changed dramatically over the last decade. You wouldn't believe the difference in flight deck resources from just seven years ago and now. While there are competitor's out there… [more]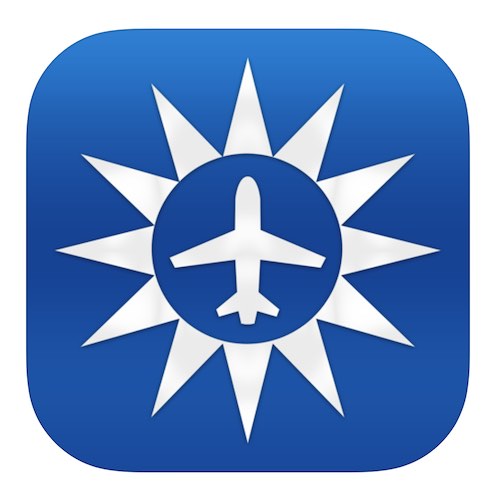 ForeFlight Subscription
As mentioned above, you'll need to have a ForeFlight subscription during your PPL training. The basic version will be fine, which will run you around $200 per year. This cost is nothing compared to how much it used to cost… [more]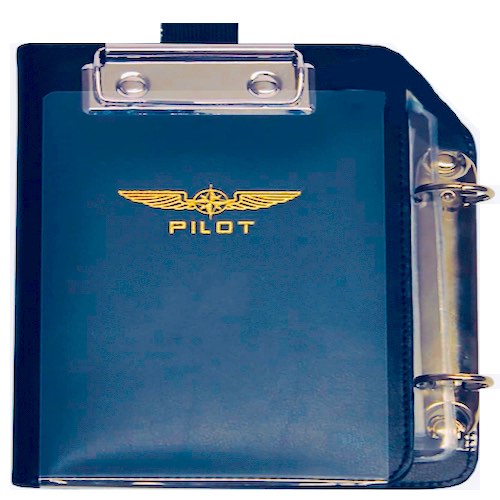 Kneeboard
There's no need to purchase this right away, but once you have some experience in a plane, you'll want to determine how you want to organize your resources in the cockpit. This will more than likely look like a kneeboard… [more]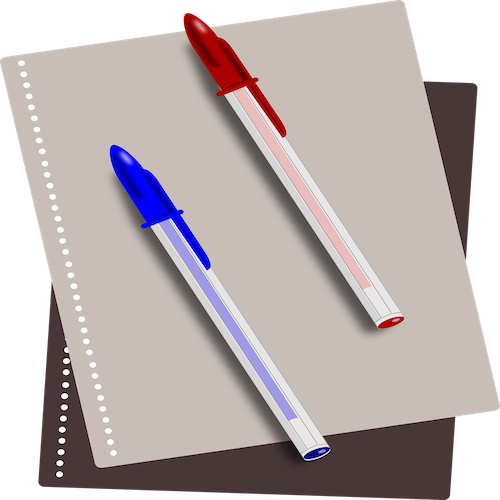 Pen & Paper
While some pilot's have moved exclusively to writing on their iPads during flight, many still prefer a pen and paper for quick note-taking. This usually boils down to trying both and seeing which you prefer. In any event… [more]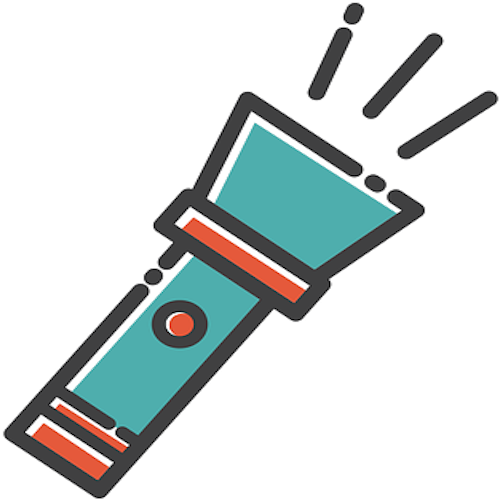 Flashlight
No need to get this right away, but you'll need to have some kind of low-lumen flashlight for your night flight training. A model with a sub 2 lumen mode (often referred to as moonlight mode) is highly recommended… [more]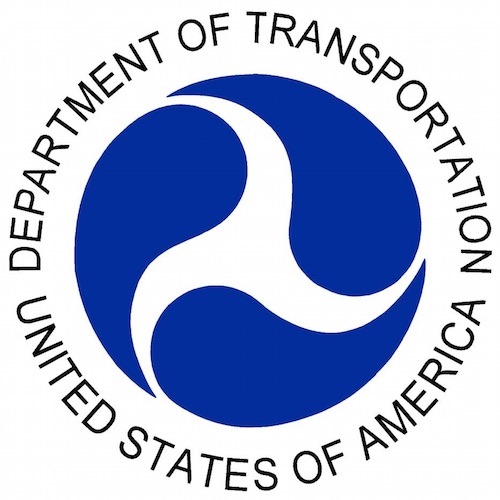 Private Pilot's License ACS
The Airman Certification Standards (ACS) are the guidelines to which your training must be held. Every maneuver you practice, ground lesson you learn or question your instructor asks you are all based on the ACS's… [more]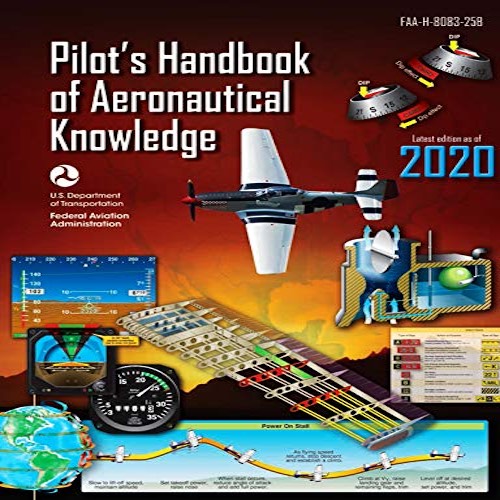 Pilot's Handbook
The Pilot's Handbook of Aeronautical Knowledge (PHAK) is one of the two main books published by the FAA that will help you learn the ground knowledge required to become a pilot. You can begin your ground study now… [more]
Airplane Flying Handbook
The AFH is just as important as the PHAK. As the name suggests, this publication focuses on the hands-on elements of becoming a pilot. The AFH teaches how to fly the plane, while the PHAK teaches why the theory of flight works… [more]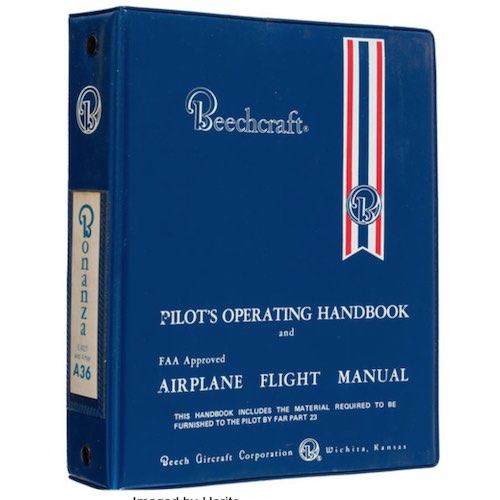 Pilot's Operating Handbook
The Pilot's Operating Handbook (POH) is the pilot's equivalent of the owners manual in your car. Except that while the vast majority of car owner never read their owner's manual, every pilot must read and be intimately familiar with their POH… [more]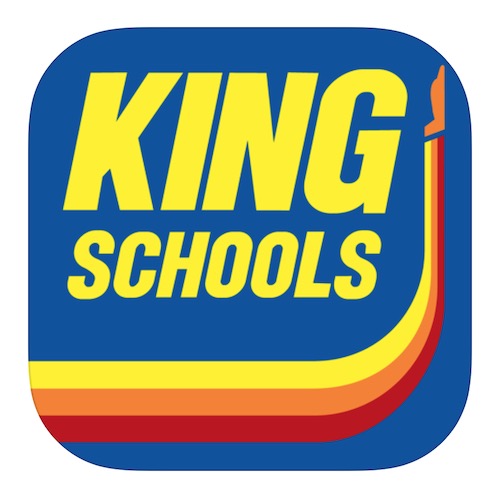 King Schools Training Course
While there are many alternatives to this particular course, you'll need this one (or one like it) to complete your PPL training. King Schools has been a part of the aviation community for decades, and is a surefire way to… [more]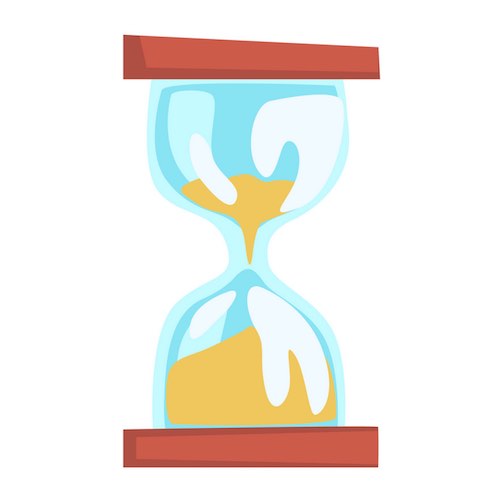 Patience
Even if you've got "natural" skills, you can't learn to fly overnight. Take some time to count the cost, recognizing that this is going to be a journey, not an event. Today there are approximately 600,000 pilots in the USA… [more]
COSTS
The Cost of Flight School
The cost of training varies significantly from student to student. Please understand that each student requires individual training in complex situations and circumstances, so no two students have the same flight instruction experience. In order to obtain a Private Pilot License (PPL), the minimum training time required by the FAA is 40 flight hours. (This is in reference to designated flight training requirements and does not include ground training.) Some students require less time, some require more. The average time it takes a student in the U.S. to achieve their PPL is currently 60 hours.
Instruction progresses most quickly when flight students train two or more times per week. Flight students who work full or part time should optimally train 2-3 times per week. Flight students able to train 4-6 times per week will significantly expedite the process, while those limited to once a week will see very slow progress; in fact, it usually takes over a year to complete flight training in such cases.
The cost of training is calculated on a per-hour basis, and is broken down into three categories: Aircraft, Fuel and Instructor.

Aircraft
Aircraft costs vary significantly depending upon the kind of aircraft; nevertheless, the majority of students usually end up choosing to train on the venerable Cessna 172, and most often models N, P or SP.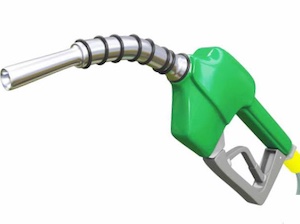 Fuel
Fuel costs are either factored into Aircraft costs ("wet") or billed separately ("dry"). In most cases, wet rates are preferred for their stability, especially in a market where fuel prices are often fluctuating.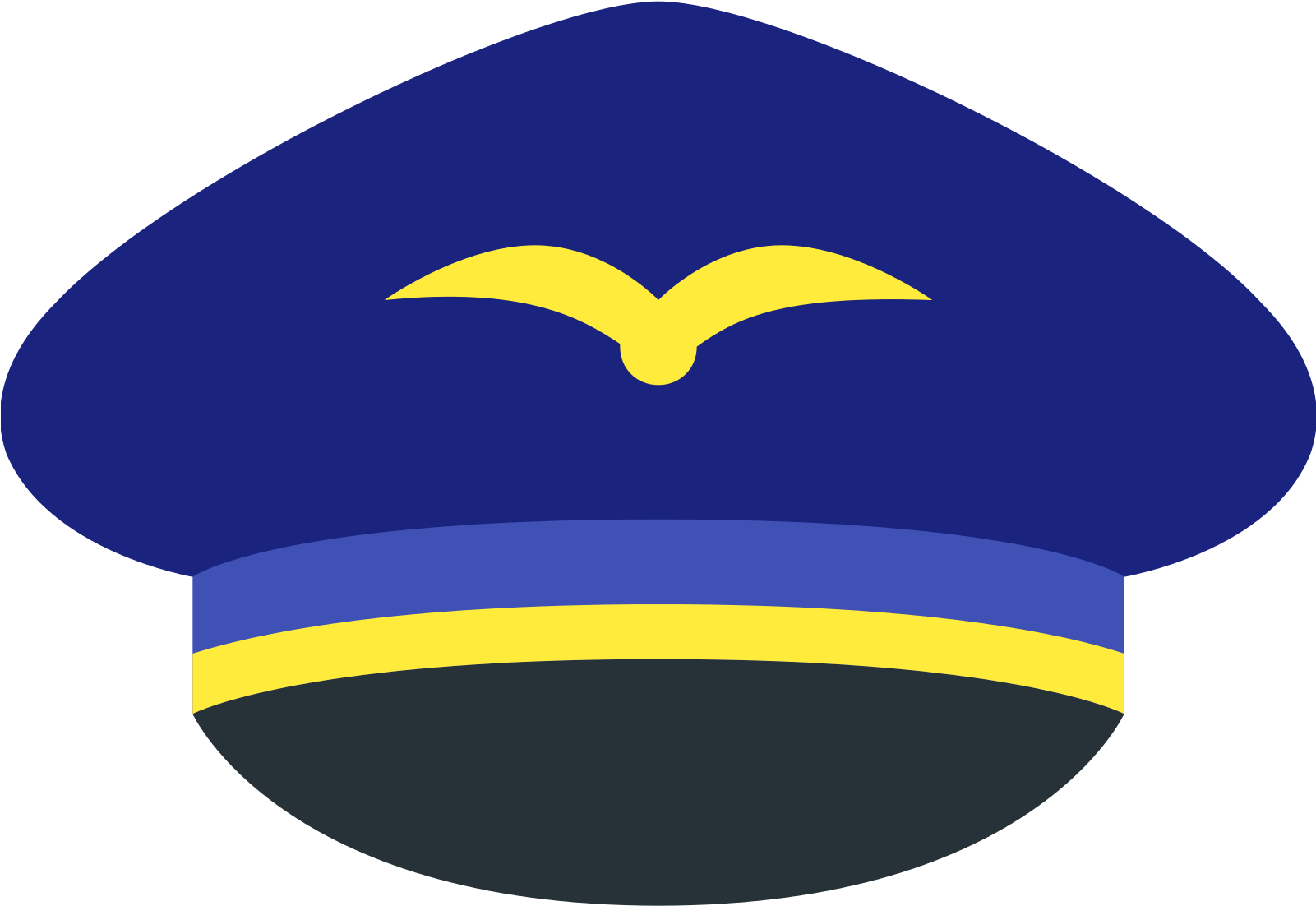 Instructor
Instructor costs also vary significantly based on the size and type of the school, such as part 142 vs part 61, et al. Generally speaking, the bigger the school, the higher the costs.
Our Rates
While rates are based on the type of aircraft, most students end up choosing to train on the popular Cessna 172; hence, this estimate is based on some of our 172 models. Please note that there are many sub models within the 172 range, and prices vary from model to model. In contrast, our flight instruction costs remain the same despite the aircraft model.
When estimating your costs, we recommend you consider a minimum of 50 hours flight training and 20 hours of ground instruction, totaling $4,900 for instruction costs (70 hours X $70 per hour). Additionally, 50 hours flight time in the 172 N model will cost $6,800.
Aircraft Cost (wet): $135 per hour
Instructor Cost: $70 per hour
Most Requested Cessna 172 Models:
C-172 N: $135 / hour (wet)
C-172 P: $130 / hour (wet)
C-172 SP, M or N: $145 / hour (wet)
Total Estimated Training Costs: $12,000
Your costs may be significantly different depending on your aptitude, choices  and circumstances.
Airports
San Diego Airports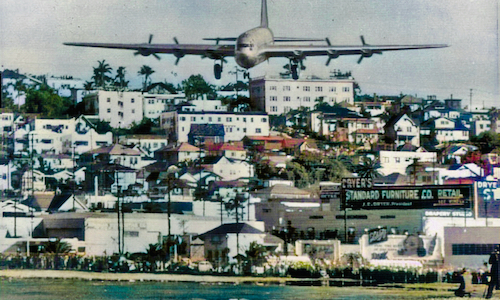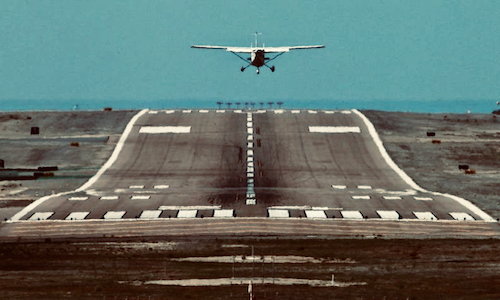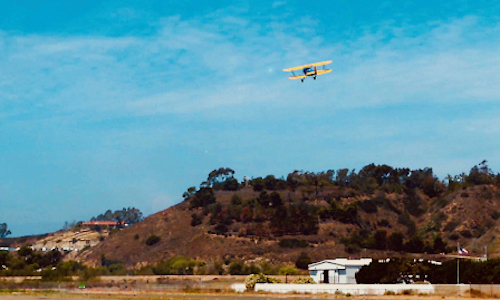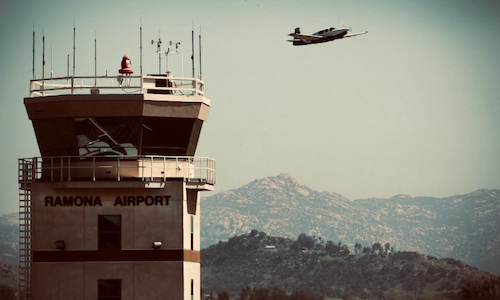 San Diego Airport (SAN)
Less than 3 miles from downtown is the San Diego Airport, an international airport exceeding 25 million passengers per year. After building Spirit of St. Louis in San Diego, Charles Lindbergh lent his name to the city's municipal airport when it was completed in 1928 and named San Diego Municipal Airport – Lindbergh Field. Today, the airport hosts the most traffic of any single-runway airport in America. The changeable wind currents, steep landing decent and less-than-generous runway length make it challenging for even experienced pilots. Still, the downtown backdrop for the landing approach make its landings among the most photographed anywhere.
McClellan-Palomar Airport (CLD)
McClellan-Palomar Airport is North County's most popular airport, and provides corporate, commercial and general aviation community services. Constructed on the strawberry fields of Carlsbad, the Airport was originally built in 1959 and is owned and operated by the county of San Diego. The 466-acre airport is listed among the top five busiest single runway airports in the nation and averages 450 operations per day. The airport's namesake, Gerald McClellan, was a local pilot who was a business and civic leader.
Oceanside Municipal Airport (OCN)
Oceanside Municipal Airport is the most popular non-towered general aviation airport in San Diego County. Officially named the Maxwell Memorial Field, this airport is situated less than 3 miles from the coast and covers 70 acres in North County, San Diego. Oceanside Municipal Airport features fuel services and one dual runway and is also well-known locally for air-action sports such as paragliding and skydiving.
Ramona Airport
At an elevation of over 1400 feet, Ramona Airport provides general aviation services for San Diego's mountain and inland communities. Ramona Airport lacks an IATA code but is known as RNM within the FAA. The area boasts about 340 days of ideal flying conditions with an annual average temperature of 71 degrees. Just a few miles from the town of Ramona, the airport sees nearly 175,000 takeoffs and landings per year. Built in 1943 as a Navy airstrip, the 342-acre airport previously hosted a quarter-mile hot rod drag strip and now features a flying aviation museum as well as an annual airshow.
Meet the Instructor
Jarren Nesbitt
I'm Jarren Nesbitt, and amidst a multiplicity of passions and hobbies, aviation fundamentally altered who I am to the core. It's my belief that nothing motivates, excites, and challenges us more than taking to the skies.
"Any pilot can describe the mechanics of flying. What it can do for the spirit of man is beyond description." – Barry Goldwater
Although I've lived and flown in Washington State and Arizona, I'm a Southern California native, and prefer flying in SoCal over just about anywhere else. I'm passionate about facilitating the dreams of others through the miracle of flight. Virtually everyone dreams of flying at some point in their lives, and my job is to help make that dream a reality.
Flight instruction is what I do – I've made it my career for the last two years, and I'm proud of my 100% pass rate. I have exceptional reviews from my students and all the legal qualifications and experience to help you achieve your goal of becoming a pilot.
With an experienced and capable instructor, your goal of becoming a private pilot is within reach. Let's chat about your future in flight…I look forward to your call!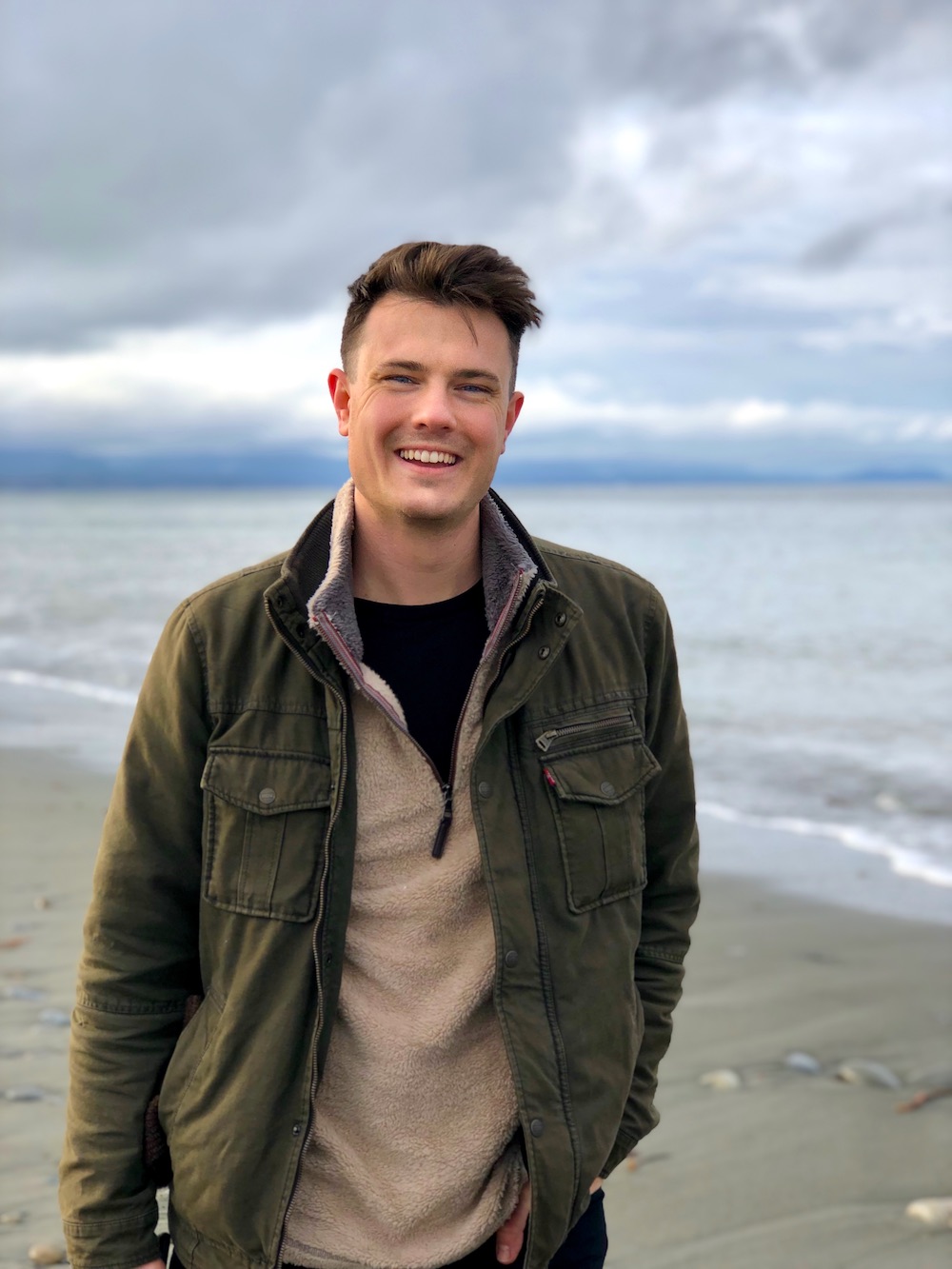 TESTIMONIALS
What Our Students Say

​It's ultra-rare to come across an instructor like Jarren Nesbitt, who can truly perceive the potential in a student, hold them accountable to that high standard, and inspire that aviator to reach that potential. …Thanks to Jarren, I truly feel I can call myself a safe, confident, skilled pilot. HIGHEST RECOMMENDATION TO WORK WITH JARREN!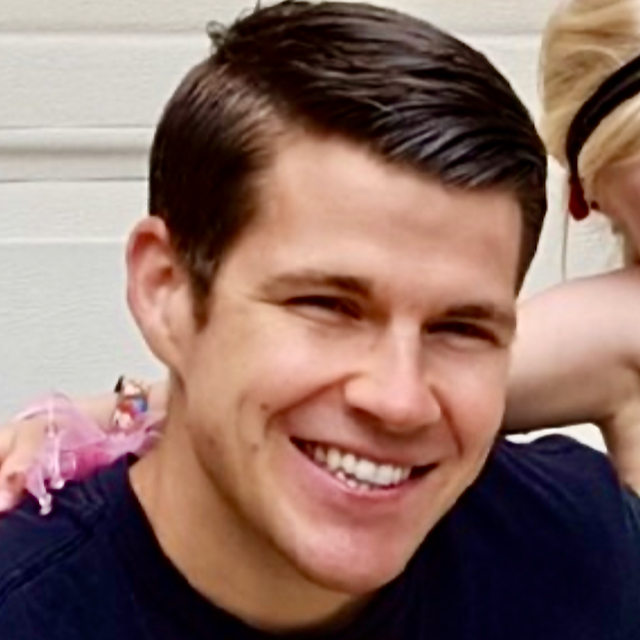 I had the privilege of completing my private pilot training with Jarren Nesbitt, who relentlessly pursued molding me into a safe, confident pilot. Jarren was a great, dependable resource… I would recommend Jarren to any prospective student, and would feel very confident flying with a pilot who had Jarren's endorsement and instruction.